Spring is here and we've launched head-first into the hustle and bustle of the season.
With improvements made around the site over the last few years, a few guidance reminders will help you navigate the pick-up or delivery of your products.
Pick-Up
Call Ahead
Call ahead with the following information so our team can ensure your order is ready:
Date and time for pickup
Which products you're picking up (i.e. seed, pre, post, BW Fusion)
Semi Traffic
Please use the north driveway.
Vehicle Traffic
Please use the west driveway.
Entrance
Walk in the door that says "Customer Pickup". Please do not park your vehicle in front of warehouse overhead doors. This allows our forklift operators to easily navigate and prepare your order.
This map shows the flow of traffic at our facility. Whether you're picking up packages or using the loadout, we want to help you avoid confusion… and traffic jams!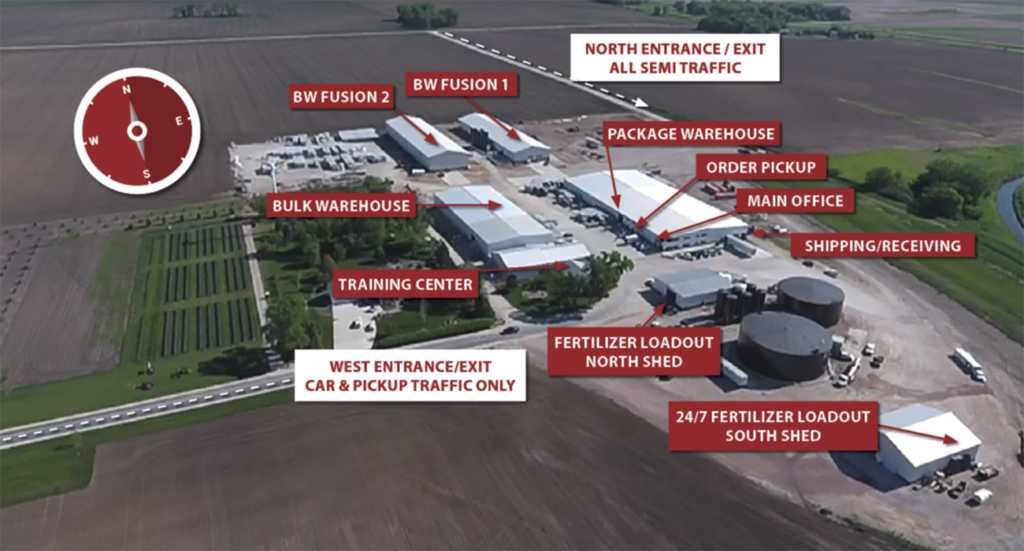 Again, it never hurts to call ahead. We're excited to serve you this season.