What really goes on inside our facilities?
At Wells Ag Supply, we are solely dedicated to fulfilling your crop protection, fertility and biological nutrition needs. From sourcing and purchasing products to on-farm delivery and application, we have a variety of experts in each step of our sourcing and distribution process.
A lot goes on behind the scenes for us to deliver quality products at a best value price for our customers. Let's take a look at the people and processes behind Wells Ag Supply.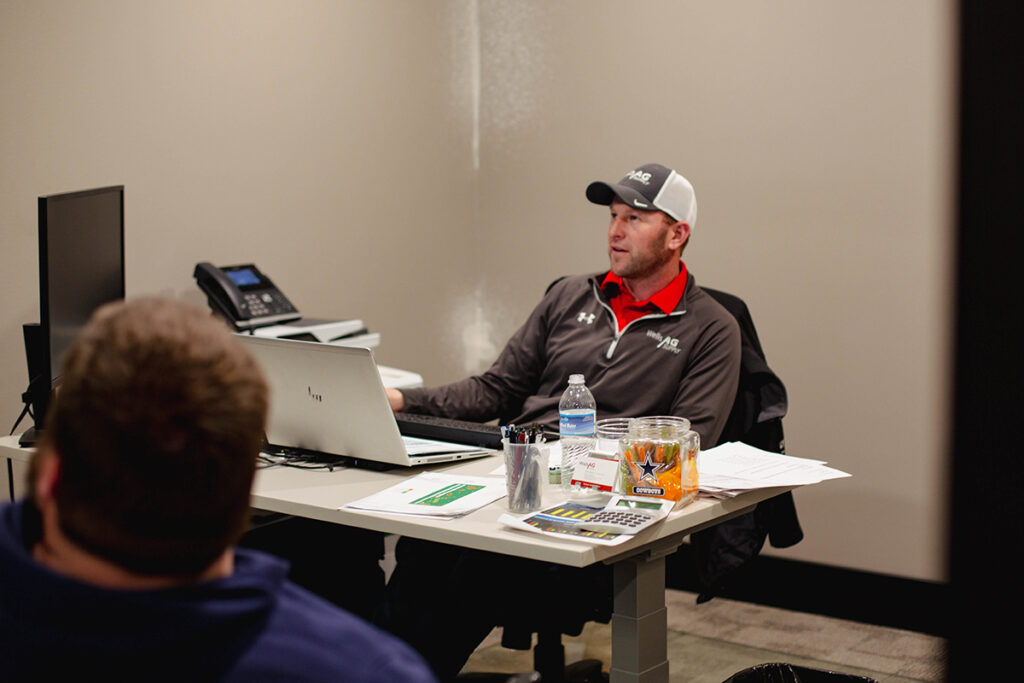 It starts with our long-standing and direct relationships with manufacturers. Our procurement team is busy sourcing all products six to eight months before they're applied to your fields, giving us time to secure access and leverage volume, keeping costs consistent and competitive. That means we're buying product in June for the next year's April planting.
We're not buying just anything, though. We aren't tied to one specific brand or distributor. Our loyalty is to our customers, not a brand. So we're able to compare products and prices to get you the best value options.
Once we've secured product volumes, we're able to take in the product as it becomes available thanks to our recent warehouse additions. The new bulk storage facility is a game-changer for being able to procure more product when the price is right and available, not just when we have room for it.
Speaking of storage… as new product arrives throughout the year, we are filling up several warehouses. Our team of warehouse specialists are managing the constant flow of products. They are taking in bulk deliveries, sorting product into ready-to-deliver packages, fulfilling customer orders, all while keeping everything organized along the way. Multiple new warehouse expansions are already filling up with product for mixing or delivery this growing season.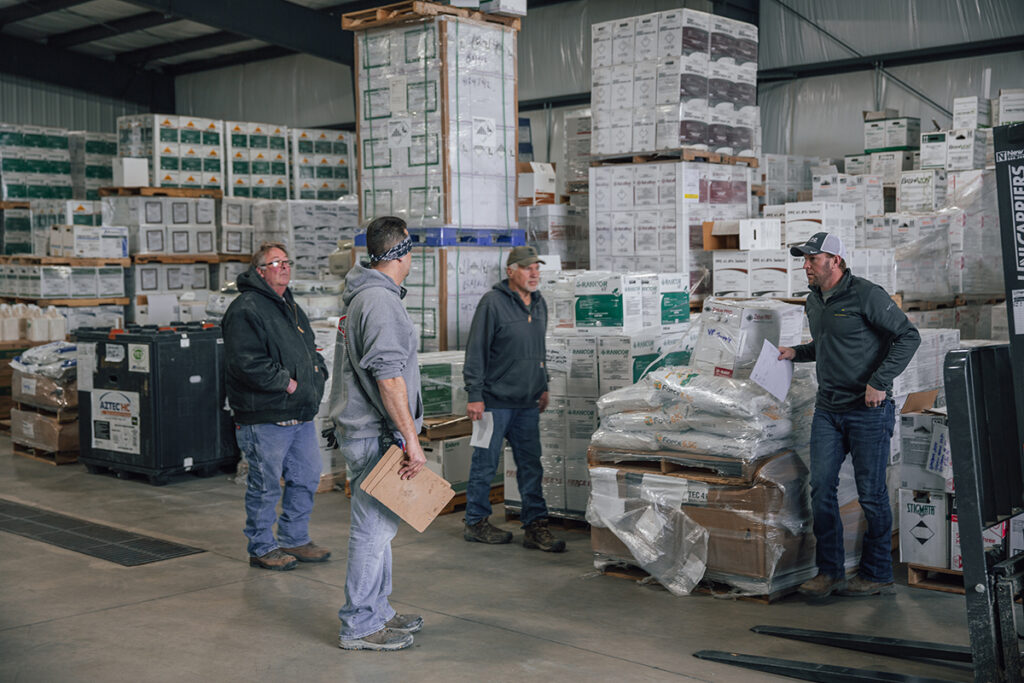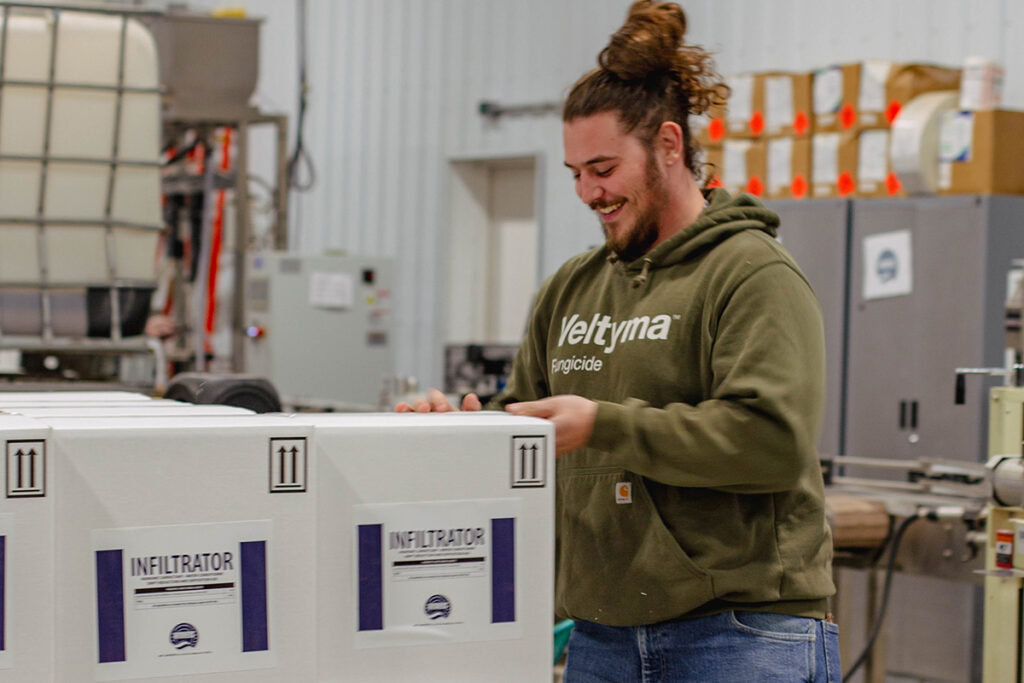 Fast forward a couple of months, and we're shipping your full crop protection program right to your farm or filled into your tanker fleet. Our delivery specialists are focused on friendly, organized and fast turn product deliveries. Because of our early procurement and storage preparation, you don't have to wait on product, even in the crazy, uncertain times. We pride ourselves in early season availability of your pre- and post-emerge products, and ensuring delivery within 48-hours of request.
We know field applications can only be done in the optimal timing of weather and soil conditions and plant nutritional needs, and our network of sprayer applicators are always ready. Our sprayer applicators are owner/operators who take pride in their application quality and you can count on them to be both time- and cost-effective.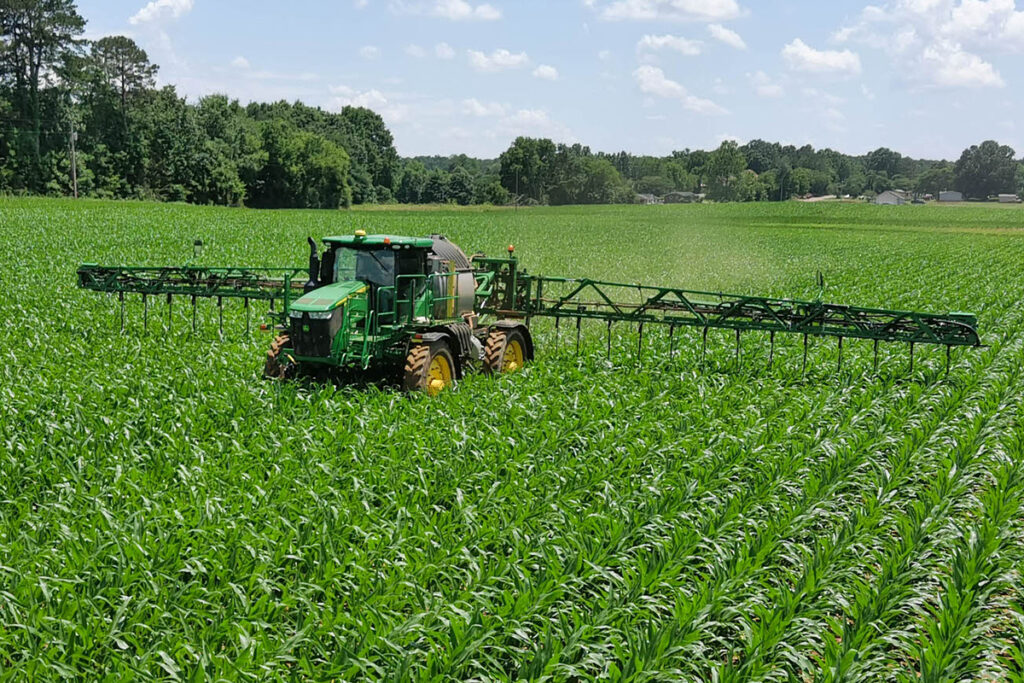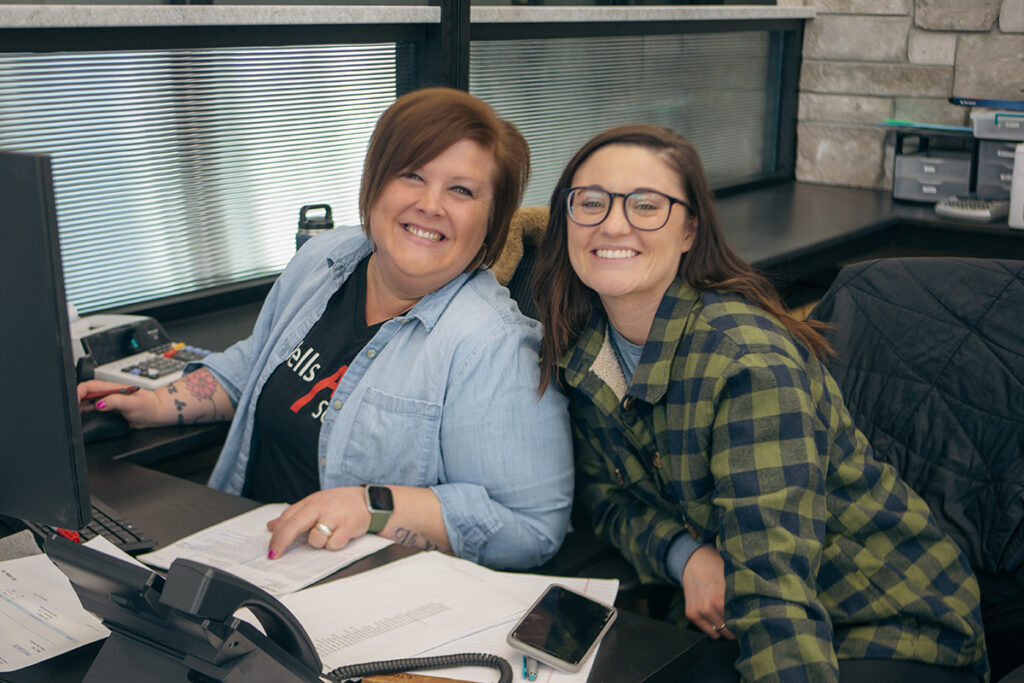 This may seem like the end, right? Not even close. In the midst of this supply process, we also have a crew working behind the scenes to ensure all details meet the highest level of service. Our financial team is working hard to find the best opportunities for you. Our agronomists are working with growers year-round to develop effective crop nutrition and protection plans to get the most out of the their field's yields. Not to mention the executive, human resources and technical support teams keeping the place, and our people, focused on best serving our farmers.
At Wells Ag Supply, we are dedicated to providing each of our customers access to any branded or generic chemical and fertilizer manufacturer on the market today. There is a lot that goes into the supply process to bring the best product optionsto your fields–and a lot of individuals working hard to make it happen.
No matter the chaos around the world, you can count on us to have the best people and processes in place to support your unique farming goals. We can have all the shiny, new buildings, but none of it matters without our farmers and without our team.